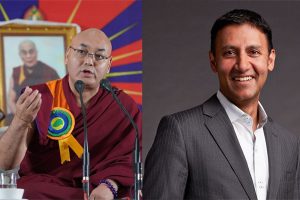 Dharamshala: Speaker Khenpo Sonam Tenphel of the Tibetan Parliament-in-Exile, on behalf of the Tibetans inside and outside Tibet, congratulated Minister Arif Virani on becoming Canada's Minister of Justice and Attorney General.
The Speaker wrote, "We are truly grateful to you for your consistent support towards the just cause of Tibet as a Member of the House of Commons of Canada and chair of Canadian Parliamentary Friends of Tibet."
"This election clearly reflects your charismatic leadership quality and the huge degree of trust and confidence that the people of Canada have in you. As you undertake this new role, I pray and wish you the best for your noble future endeavours towards fulfilling the aspirations of the people of Canada," added the Speaker.
The Speaker concluded, "Thank you for being a friend of Tibet and Truth! We hope you will continue to support the Tibetan cause until justice is restored."